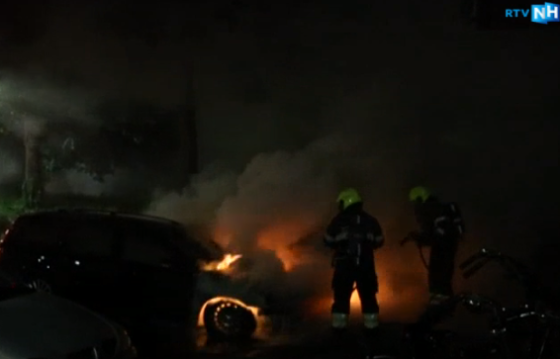 The number of car fires in the Netherlands has reached a five-year high, with over 2,808 cars set ablaze in the nine months to the end of September, according to new figures from national insurance association Verbond van Verzekeraars.
More cars are set on fire in Noord-Brabant and Zuid-Holland than other parts of the country – there have been 506 fires in Noord-Brabant and 463 in Zuid-Holland so far this year. In Zeeland, by contrast, there have been just 58.
The figures only include cars with all-risk insurance and would be far higher if all cars destroyed by fire are included, the VvV said.
Only a tiny fraction of fires are due to electric failures and most are started deliberately.
The insurers say the average damage to a car is €10,000, taking the total damages bill for a year to some €40m.